Buy Nipple Pumping Products And Save Money
---
Don't waste money with inefficient products. Benefit from my experience.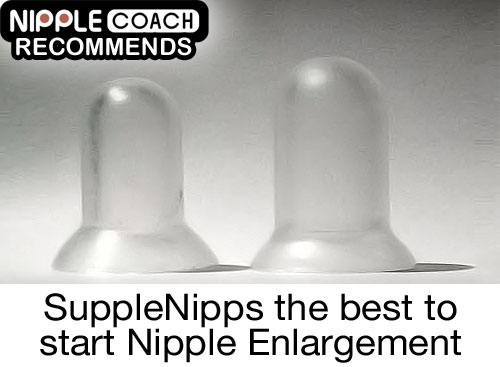 Nipple pumping for beginners. SuppleNips are the perfect size for beginners who want to start with nipple enlargement. Get clear ones to watch your nipples grow. SuppleNips work to enlarge and to get more sensitive nips and have more fun with big male nipples. Buy at Amazon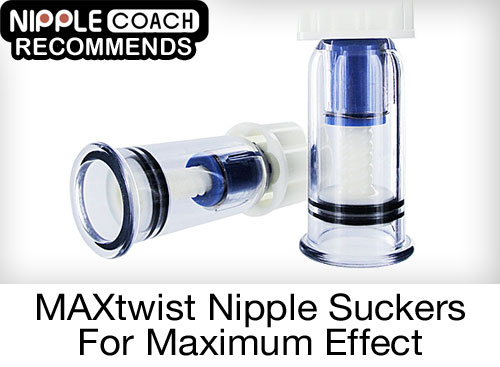 MAXtwist Nipple Suckers. They are effective and strong. They work like acrylic nipple enlargement cylinders but you don't need an extra hand pump. Easy to operate and powerful. 4" overall length, 1.17" and inner diameter. Take a break every 15-20 minutes. Avoid water blisters. Buy at Amazon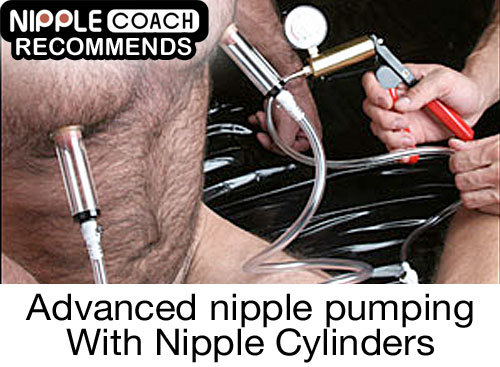 Advanced nipple pumping and shaping. Nipple Suction cylinders are perfect to shape your enlarged nipples. Three different sizes. The smaller the diameter, the more elongated the nipple will get. The wider, the more stout and cone-shaped. Nipple experts get all three sizes. You need a hand pump to enlarge and shape your man nipples. Buy at Stockroom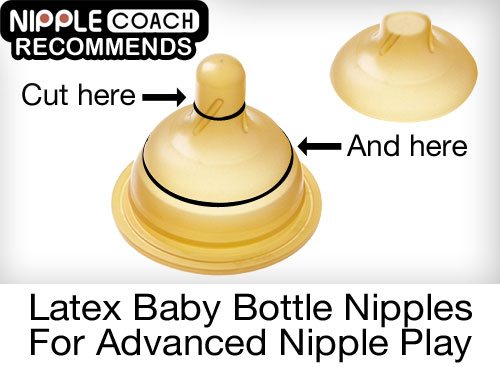 For advanced nipple pumpers. Latex Baby Bottly Nipples. They have to be prepared. Cut off top so your nipple gets sucked through the hole. Cut off part of the rim. Latex nipples should lie flat around your areola. Buy at Amazon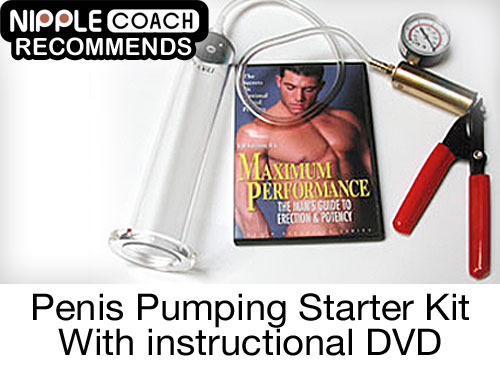 Cock pumping for beginners. This Penis Pump Starter Kit gives you everything you need to get pumping, including a handy instructional DVD. Comes with a 9 inch cylinder (available in 1¾", 2" or 2¼" diameters) and the high quality Brass Hand Pump. A tremendous value, purchasing items separately would cost much more. Buy at Stockroom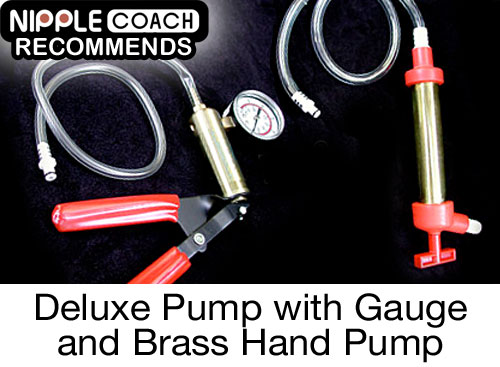 Hand pump for nipple, cock and balls pumping. You need the Brass Hand Pump for Nipple Suction cylinders. Use the pump to enlarge cock with straight cylinders or to increase cock and balls size with 2-Stage cylinders. Pump can be used for hot water pumping in 2-stage cylinders to maximise enlargement effect on cock and balls. Buy at Stockroom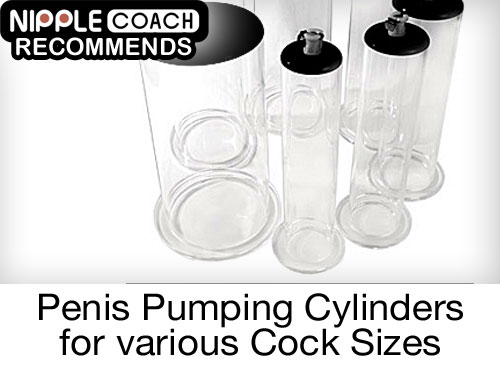 High quality cylinders for cock pumping. These crystal clear, straight Cock Pumping Cylinders are designed for penis pumping as intense erotic massage and penis enlargement. Cylinders come in various sizes. Increases in girth will be larger and longer lasting. Penis width is increased using various cylinders with wider diameter. Buy at Stockroom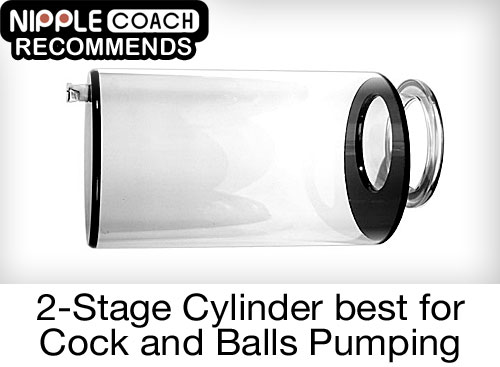 The best for cock and balls pumping. 2-stage Cylinders are the most efficient to enlarge cock and balls. Hand crafted of the finest clear polymers. Built for comfort and maximum expansion. Balls don't get stretched-out uncomfortably and have more room to expand. Can be used for hot water pumping to maximise enlargement effect. Buy at Stockroom
NippleCoach.com is a participant in the Amazon Services LLC Associates and Amazon EU Associates programs, affiliate advertising programs designed to provide a means for sites to earn advertising fees by advertising and linking to Amazon.com and Amazon.de.
---