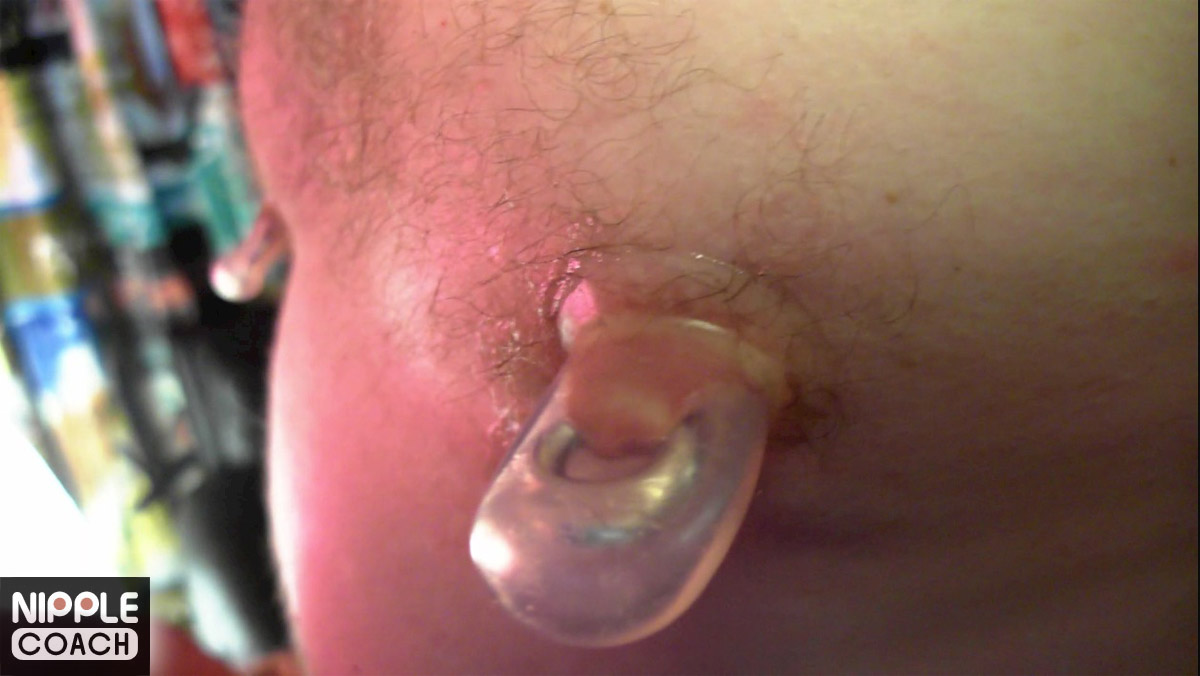 Pumping with nipple piercing – is this possible?
An interesting recent story. A play buddy of mine gets totally turned on by my big nipples. And his has big ones too. And he is pierced. With rather big rings. BUT since ten years, practically right after he got pierced, he did not feel anything anymore. As if his nerves where cut off. You could pull them, twist them, what not. Not much reaction.
Recently he jokingly said: "I sure cannot pump my nipples with my rings." I did not say my usual phrase: "Yes, pumping with piercings is a problem." No, I just tried SuppleNipps on him. First the 4XL where his rings hardly fitted in. Then 5XL where he easily can enter. We played and he left the SuppleNips on. Now he has ordered his own pair and pumps regularly. Just yesterday we played again and he told me this.
"You know, I am slowly getting my nipple feelings back! When you touch and rub just the tip of my nipples I have a wonderful electric feelings suddenly. As if my nerves got reconnected again. I am very happy and thankful that you pointed me to those big nipple suckers that fit over my rings."
Isn't his a great story? So it is not only possible that you CAN pump your nipples with rather big piercings You can also develop new (and sometimes your first) feelings by pumping nipples.
Regards
NippleCoach
www.nipplecoach.com
Owner of www.datedick.com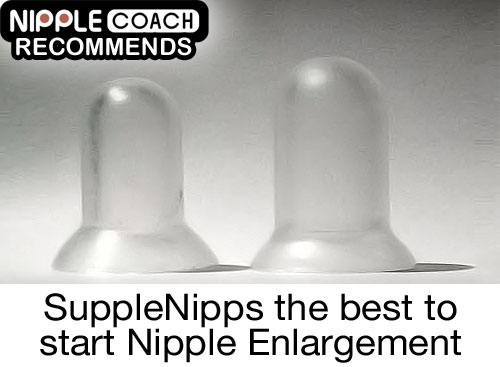 Nipple pumping for beginners. SuppleNipps Long are the perfect size for beginners who want to start with nipple enlargement. Get clear ones to watch your nipples grow. SuppleNipps work to enlarge and to get more sensitive nips and have more fun with big male nipples. Buy at Amazon