http://www.xtube.com/watch.php?v=7ZNB3-G687-
Thick calves squat video with NippleCoach. Recently I was showing off my big calves outdoors and made a video. Are you into men with big nipples and big legs? Muscular thighs and naturally thick veiny calves? I got them. I work out regularly but actually never do any training for my thick calves. It seems to be my genes but I do walk a lot. Especially through sand dunes for many hours. This seems to help a lot. Imagine seeing me squatting in the dunes. Would you like to feel my thick muscular veiny calves? What would you like to do?
Spanish Policeman Into Thick Calves
Something interesting happened recently. I parked my car and saw a police man behind me. I was wearing shorts since it was pretty hot this day and my thick legs and calves where nicely displayed. Was I parking at a wrong place or why was he following me? Then the police man said something in Spanish: "Tiene pantorrillas muy fuertes." (You have very strong calves). I was quite surprised that he spoke to me and I did not understand what he meant at first. But he pointed towards my thick calves and smiled. I then understood what he meant and I smiled back and moved on.
Thick Calve Squatting At A Private Place
When I told this story to a local Spanish friend he said: "Well, you missed a chance. He was clearly interested – not only in your muscular thick calves. He tried to pick you up." I could not belief it at first but in Spain men are indeed very casual. You can easily get in contact on the street and offer a quick get-together. Especially if you own a private place. Next time I should be more spontanious. This police man, who obviously was turned on by my thick calves, would have liked to see me squatting too.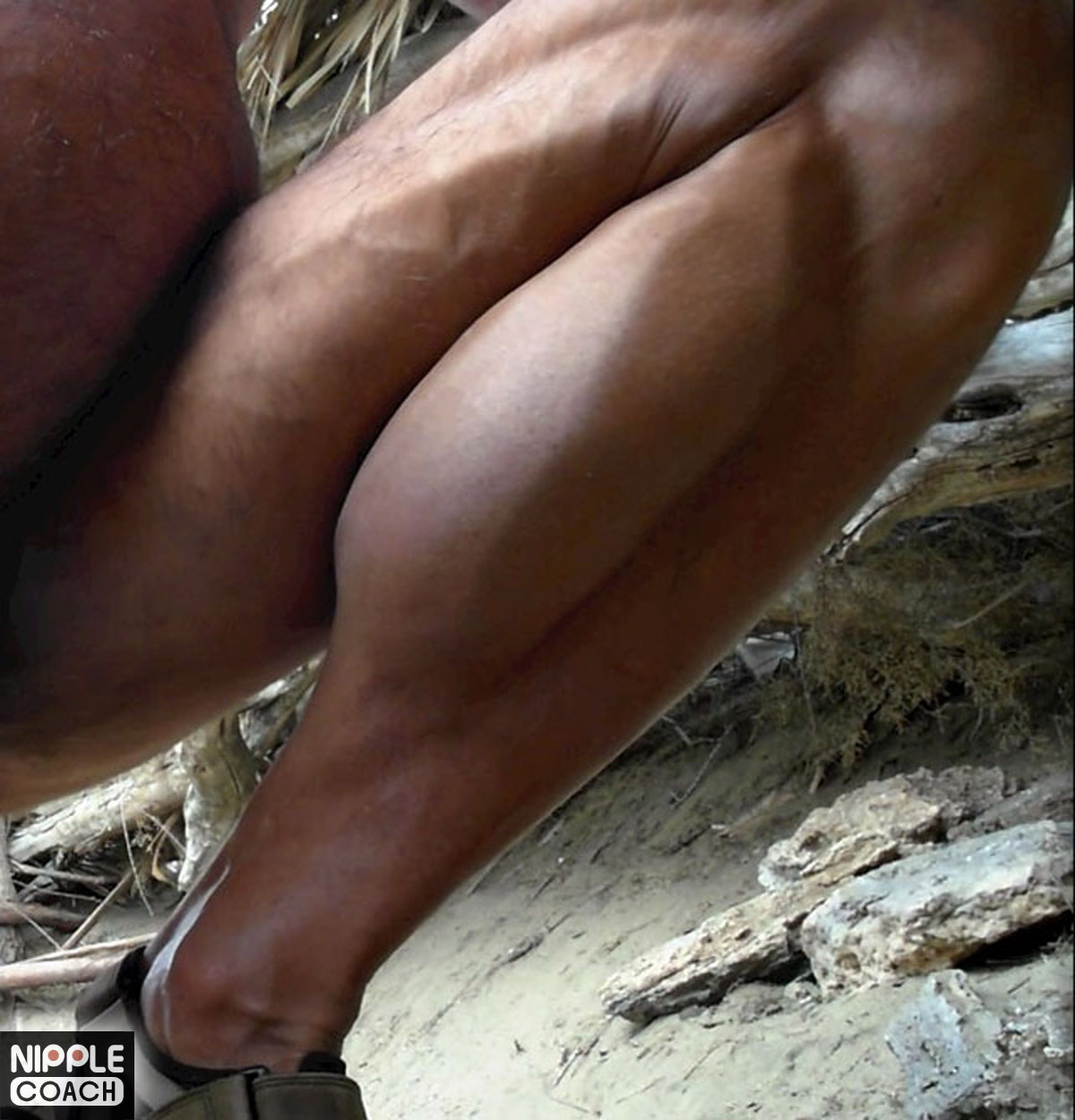 Would you like to meet masculine mature men into big nipples, big bulges, thick legs and thick calves then check out Datedick. The biggest social network for your nipples and bulge.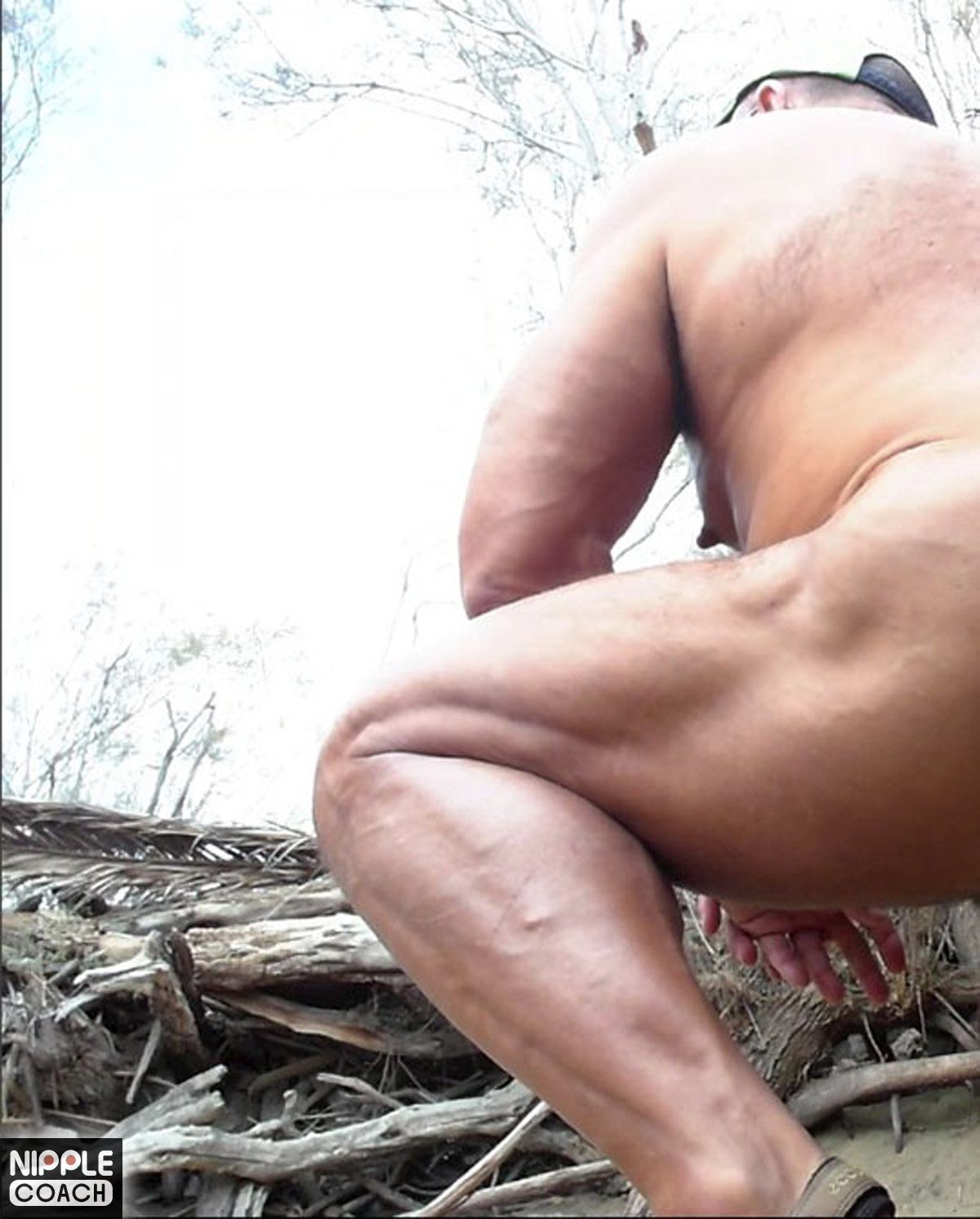 NippleCoach squatting with his thick calves.
Nipplebull's thick calves from behind.