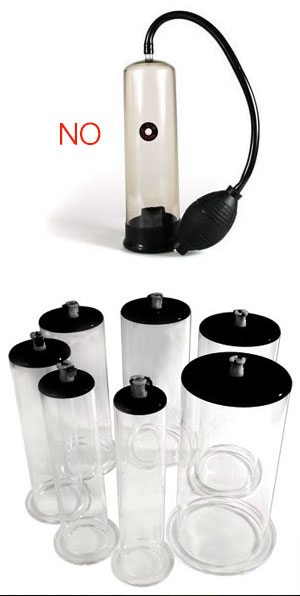 I would not get cheap penis cylinders with attached balloon pumps.  Any cylinder with a detachable hand pump is good enough to start with.
It is maybe more important to get the right sizes. Length is less important than diameter. A diameter too big isn't good because then your balls might get sucked in as well. This can be painful. Smaller diameters are more comfortable but don't leave enough room for expansion.
Eventually you would want two different cylinder sizes for "serious" cock pumping. After you fill the first tube in your session you can switch to the next bigger one. The general rule: When you put your flacid penis in the cylinder you should be able to add one or two fingers. This space is important for expansion. You can buy penis pumps here.